Viewpoints by Joseph H. Bozoyan, CFA, Portfolio Manager at Manulife Investment Management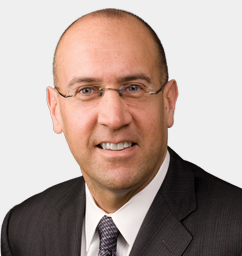 Joe is a portfolio manager on the firm's preferred income team. Previously, he was a managing director and senior investment analyst on the company's intrinsic value team, providing dedicated research for all strategies managed by that team. Prior to joining the company, Joe was a senior equity analyst at Ironwood Investment Management on small-, SMID, and all-cap portfolios; earlier in his career, he was an equity analyst at companies such as Evergreen Investments, RCM, and Sun Life. Joe holds the Chartered Financial Analyst designation and is a member of the CFA Society Boston.
Education: B.S., Finance, Providence College; M.B.A., Boston College, Carroll School of Management
Joined the company: 2011
Began career: 1993
Explore the latest thinking from our network
Sign up to get market insight and analysis delivered straight to your inbox.