Viewpoints by John P. Bryson, Head of Investment Consulting at John Hancock Investment Management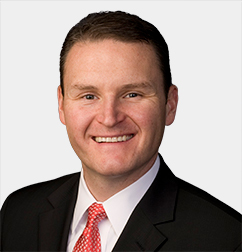 John leads the firm's investment consulting team, which is responsible for initiatives and businesses, including portfolio consulting, product channel consulting, exchange-traded fund capital markets, education savings, and stable value. He's a member of the John Hancock investment committee and the John Hancock 529 investment oversight committee, and he serves as chairman of the John Hancock pension and 401(k) investment subcommittee. Prior to joining the firm in 2008, he held product management and development positions at Fidelity Investments in the intermediary and defined contribution business units. Other previous roles include client service, investment training, and product specialist positions at New England Funds and Putnam Investments. John earned a B.S. in Finance and an M.B.A. from Boston College.
Explore the latest thinking from our network
Sign up to get market insight and analysis delivered straight to your inbox.