Viewpoints by Eric Nietsch, CFA, Head of ESG, Asia at Manulife Investment Management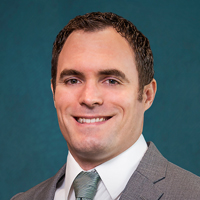 Eric's responsibilities include conducting proprietary research to assess the investment risks and opportunities related to the sustainability strategies of companies operating in Asia, evaluating environmental, social, and governance (ESG) exposure at the portfolio level, and defining and leading an active ownership agenda for the region. Prior to joining the firm in 2019, he led the sustainable finance team for Asia-Pacific at S&P Global, where he helped to develop and launch their ESG evaluation framework. He worked closely with analysts across the region to evaluate ESG exposure in corporate and infrastructure entities. Before joining the sustainable finance team, he covered various sectors as a credit ratings analyst at S&P in both the United States and Asia. Prior to S&P, Eric worked as an equity portfolio analyst at Barclays PLC in New York and on the special situations desk of the boutique investment bank StormHarbour Partners. Eric holds the Chartered Financial Analyst designation, and is a member of the CFA Society Singapore.
Education: B.A., Psychology, Colgate University 
Joined the company: 2019 
Began career: 2009
Explore the latest thinking from our network
Sign up to get market insight and analysis delivered straight to your inbox.