Viewpoints by Eric L. Sappenfield, Portfolio Manager at Epoch Investment Partners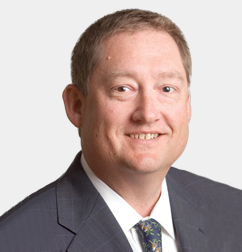 Eric is a portfolio manager for Epoch's Global and U.S. Equity Shareholder Yield strategies. Prior to joining Epoch in 2006, he was a research analyst at Spear, Leeds & Kellogg, where he was responsible for credit/risk assessment. Prior to that, he was a senior analyst at Steinberg Priest & Sloane, focusing on high-yield bonds and equities of leveraged companies, and served in senior analytical roles at The Carlyle Group, Travelers, and Jefferies & Co. Eric received a B.A. from Stanford University and an M.B.A. from the University of California, Los Angeles.
Filter posts by asset managers and topics.
Explore the latest thinking from our network
Sign up to get market insight and analysis delivered straight to your inbox.