Viewpoints by Dianne M. Sales, CFA, Senior Portfolio Manager at Manulife Investment Management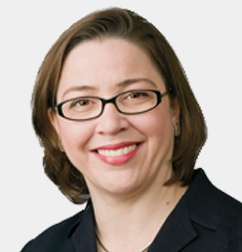 Dianne M. Sales, CFA is a managing director and a senior portfolio manager for John Hancock Asset Management. Previously, she was a senior research officer following all sectors of the municipal bond market, particularly electric utilities, water and sewer utilities, hospitals, and higher education. Prior to joining the firm, Dianne worked for Bear, Stearns & Co. Inc. as a municipal bond analyst. She is a member of the Boston Municipal Analysts Society, the National Federation of Municipal Analysts, the Women's Municipal Bond Club of Boston, and the Boston Security Analysts Society.
Filter posts by asset managers and topics.
Explore the latest thinking from our network
Sign up to get market insight and analysis delivered straight to your inbox.