Viewpoints by Bradley L. Lutz, CFA, Portfolio Manager at Manulife Investment Management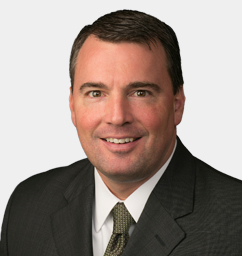 Brad is a portfolio manager on the firm's preferred income team. Previously, he was a senior investment analyst, supporting the company's fixed-income strategies and providing expertise in the power and utility, aerospace and defense, and industrials segments. Earlier in his career, he had the same areas of responsibility at Declaration Management & Research, an affiliate of Manulife Investment Management. Prior to joining the firm, Brad worked for Summit Investment Partners, where he had research, trading, and portfolio management responsibilities for high-yield and investment-grade corporate bonds and, prior to that, he was with Pacholder Associates as a high-yield credit analyst. Brad holds the Chartered Financial Analyst designation.
Education: B.S., Finance, Miami University
Joined the company: 2002
Began career: 1992
Explore the latest thinking from our network
Sign up to get market insight and analysis delivered straight to your inbox.