Viewpoints by Michael A. Welhoelter, CFA, Portfolio Manager at Epoch Investment Partners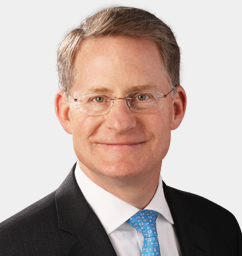 Michael is a managing director, portfolio manager, and head of quantitative research and risk management for Epoch Investment Partners. Prior to joining the firm in 2005, he was a director and portfolio manager in the quantitative strategies group at Columbia Management Group, where he managed mutual funds and separately managed portfolios. Prior to joining Columbia Management, he was at Credit Suisse Asset Management and, prior to that, at Chancellor LGT Asset Management, where he began his career in 1986. Michael earned a B.A. from Colgate University and holds the Chartered Financial Analyst designation. 

Explore the latest thinking from our network
Sign up to get market insight and analysis delivered straight to your inbox.