Viewpoints by Gordon M. Marchand, CFA, CPA, CIC, Portfolio Manager at Sustainable Growth Advisers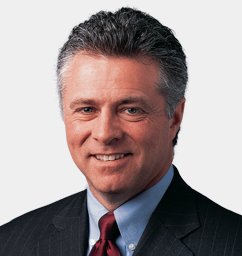 Gordon is a principal, co-founder, and portfolio manager at Sustainable Growth Advisers. Prior to founding the firm in 2003, he was an officer and director of Yeager, Wood & Marshall, which he joined in 1984. Earlier in his career, Gordon was a manager with the management consulting service group at PricewaterhouseCoopers and a CPA with Grant Thornton International. Gordon earned a B.A. from Georgetown University and an M.B.A. from the University of Massachusetts, and holds the Chartered Financial Analyst, Certified Public Accountant, and Certified Insurance Counselor designations.

Explore the latest thinking from our network
Sign up to get market insight and analysis delivered straight to your inbox.