Viewpoints by Gordon M. Marchand, CFA, CPA, CIC, Portfolio Manager at Sustainable Growth Advisers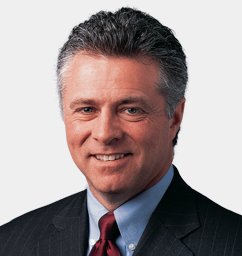 Gordon is a principal, co-founder, and portfolio manager at Sustainable Growth Advisers. Prior to founding the firm in 2003, he was an officer and director of Yeager, Wood & Marshall, which he joined in 1984. Earlier in his career, Gordon was a manager with the management consulting service group at PricewaterhouseCoopers and a CPA with Grant Thornton International. Gordon earned a B.A. from Georgetown University and a M.B.A. from the University of Massachusetts.

Explore the latest thinking from our network
Sign up to get market insight and analysis delivered straight to your inbox.