Viewpoints by David A. Bees, CFA, Portfolio Manager, Securitized Assets at Manulife Investment Management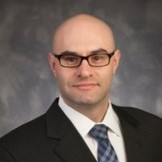 David is a portfolio manager focusing on dedicated securitized strategies, specifically covering the residential mortgage-backed securities market in a portfolio management role. Previously, he provided research and analysis for nonagency residential mortgage- and asset-backed securities, and prior to that, David was responsible for all mortgage securities trading at the company. He began his career at FleetBoston Financial. David holds the Certified Financial Analyst designation and is a member of the CFA Society Boston.
Education: B.S., Finance, Syracuse University; M.S., Finance, Northwestern University
Joined the company: 2001
Began career: 2000
Explore the latest thinking from our network
Sign up to get market insight and analysis delivered straight to your inbox.