Viewpoints by Alvaro Llavero, Portfolio Manager, Equity Research Analyst at Wellington Management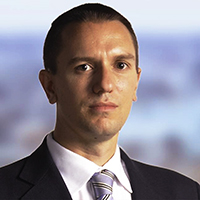 As a member of Wellington Management's quality growth team, Alvaro conducts fundamental analysis on equity investments across Europe, the Middle East, and Africa. His research supports investment decision-making for a range of portfolios managed for Wellington's clients; he works in the firm's London office.
Prior to joining the quality growth team, Alvaro conducted fundamental research on consumer cyclical companies as a global industry analyst at Wellington. Prior to joining the firm in 2014, he completed an M.B.A. internship at Wellington's global industry research group. Before that, he worked as a management consultant at Europraxis, where he conducted market research and strategy projects in the telecommunications industry; as a management consultant at PwC and Accenture; and as an engineering consultant at Prointec.
Education: M.S., Civil Engineering, Universidad Politécnica de Madrid; M.B.A., University of Chicago Booth School of Business
Joined the company: 2014
Began career: 2007
Explore the latest thinking from our network
Sign up to get market insight and analysis delivered straight to your inbox.