Six reasons why we're bullish on U.S. bank stocks
We offer a fundamental, research-driven approach to investing in U.S. banks. Here are six reasons why our veteran financials team believes U.S. bank stocks may be worth a closer look today.

---
John Hancock Regional Bank Fund
• Specialized portfolio
• Undervalued opportunities
• Disciplined approach
See how this fund can work for you.
Learn more
John Hancock Regional Bank Fund
• Specialized portfolio
• Undervalued opportunities
• Disciplined approach
See how this fund can work for you.
Learn more
Revenue growth
Banks' revenue growth is driven by increasing loan volume and higher net interest margins. The volume of loans has risen as the economy has improved, while margins have increased as the U.S. Federal Reserve has gradually raised interest rates.
Loan growth continues to rise and higher rates are improving net interest margins

Earnings growth
Banks have improved their operating leverage with efficiencies in digital and mobile banking as well as through capital return to shareholders, all of which help drive earnings growth. 

Banks have become more efficient
Benign credit environment
Credit in the banking industry has been benign in recent years. We believe bank loan loss provisioning and net charge-offs will remain at low levels—potentially for years to come.

Bank spending on bad loans may remain low

M&A activity
The current environment is conducive to mergers and acquisitions:

Bank boards are more willing to sell because valuations have recovered from their global financial crisis lows.

Greater scale disseminates increased compliance, regulatory, and technology costs across a wider asset base.

Excess capital on bank balance sheets can be used to make acquisitions.

Bank consolidation is a long-term trend
Regulatory easing
The regulatory environment has eased substantially in recent years, including the appointment of what we consider to be banking-friendly heads of key regulatory agencies. We believe this bodes well for U.S. banks in the coming years.
Key regulatory agencies have what we consider banking-friendly heads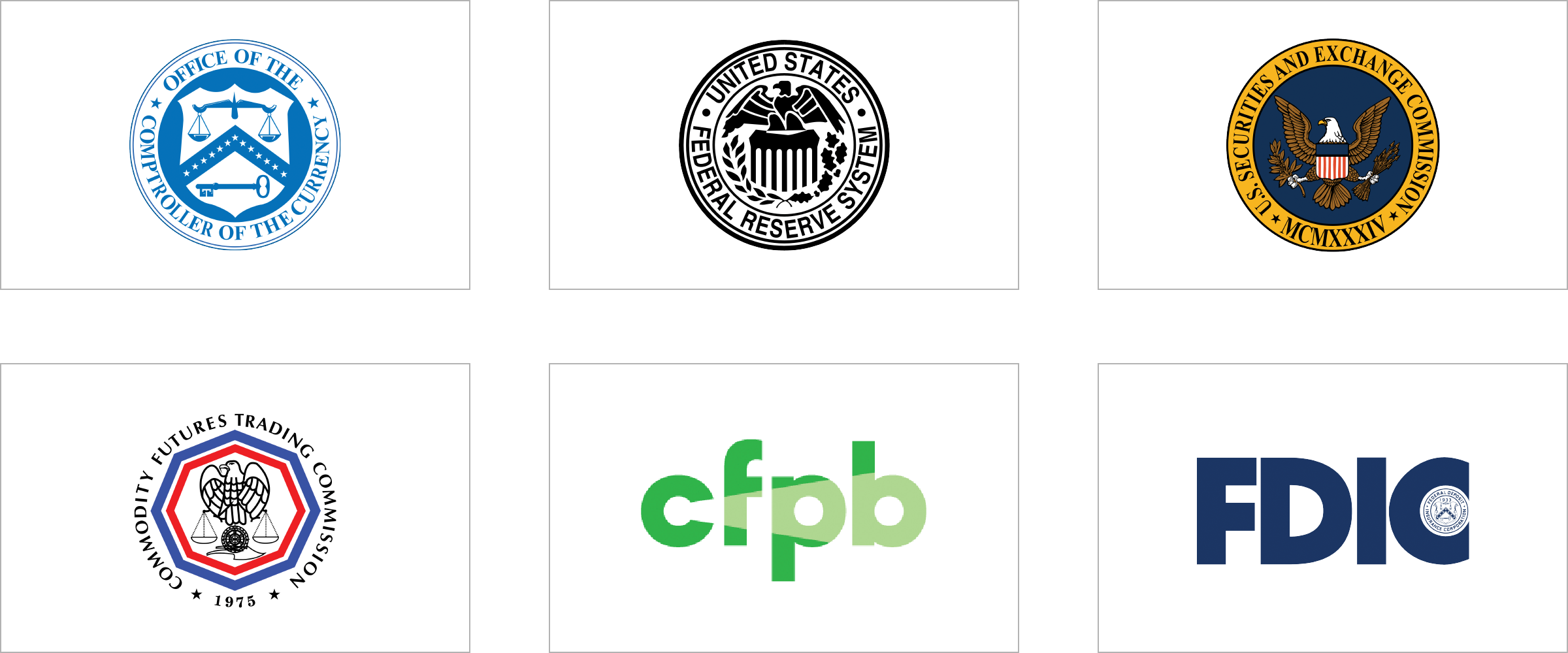 Attractive valuations
U.S. banks trade at a roughly 27% discount to their long-term median price-to-book ratio. While that discount is smaller than it was in the years following the 2008/2009 financial crisis, we believe it continues to represent an attractive entry point for investors.
Bank stock valuations remain below long-term averages
John Hancock Regional Bank Fund
Specialized portfolio
Investing at least 80% in equity securities of U.S.-based banking companies
Undervalued opportunities

Focusing research on finding securities of companies that are comparatively undervalued, as well as being potential merger candidates
Disciplined approach

Evaluating potential investments based on capital ratios, asset quality, management, earnings, liquidity, and sensitivity to interest rates

Outperforms without taking on excess risk¹ 
---
All funds may experience periods of negative performance.
1 Alpha measures the difference between an actively managed fund's return and that of its benchmark index. An alpha of 3, for example, indicates the fund's performance was 3% better than that of its benchmark (or expected return) over a specified period of time. Beta measures the sensitivity of the fund to its benchmark. The beta of the market (as represented by the stated benchmark) is 1.00. Accordingly, a fund with a 1.10 beta is expected to have 10% more volatility than the market.
A portfolio concentrated in one sector or that holds a limited number of securities may fluctuate more than a diversified portfolio. The stock prices of midsize and small companies can change more frequently and dramatically than those of large companies. Foreign investing, especially in emerging markets, has additional risks, such as currency and market volatility and political and social instability. Hedging and other strategic transactions may increase volatility and result in losses if not successful. Please see the fund's prospectus for additional risks.
© 2020 Morningstar. All Rights Reserved. The information contained herein: (1) is proprietary to Morningstar and/or its providers; (2) may not be copied or distributed; and (3) is not warranted to be accurate, complete, or timely. Neither Morningstar nor its content providers are responsible for any damages or losses arising from any use of this information.